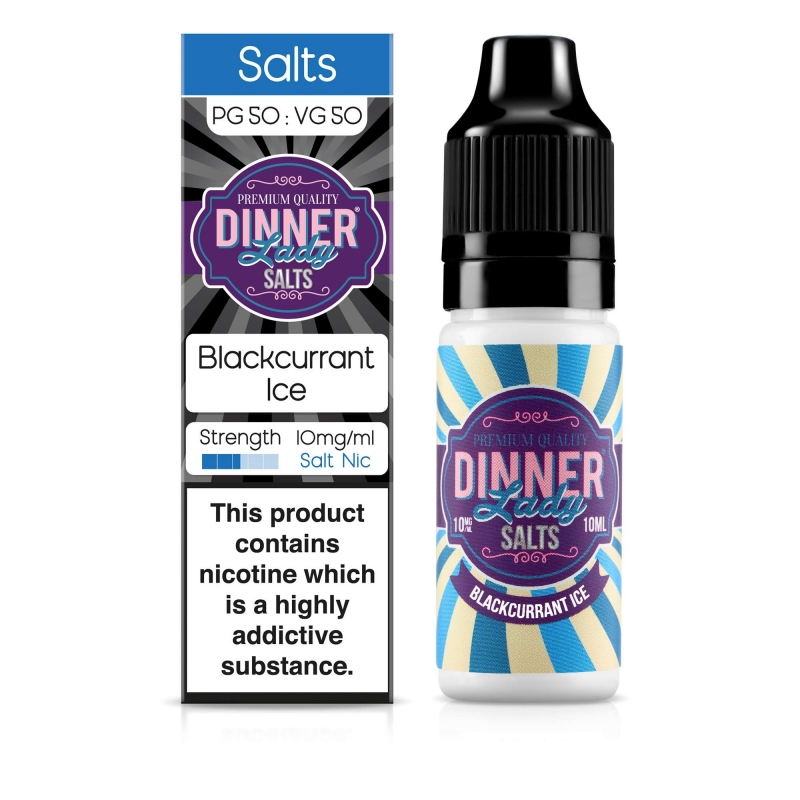 Blackcurrant Ice Nic Salt - Dinner Lady
Blackcurrant Ice Nic Salt - Dinner Lady
Blackcurrant Ice e-liquid by Dinner Lady Salts is a fruit blend with dark and sharp flavours. A blackcurrant is complemented by a crisp ice for a balanced flavour.
50VG / 50PG Nic Salt.
Lowest Price in the UK guaranteed.
RRP £5.99 - our price £3.95
3 Bottles for £9.95.
Designed to work with all vape devices.
Less clouds, more flavour.
Longer Lasting Coils.
50 PG / 50 VG.

Suggested Use :
Vape Pens, Pods and low temperature vapers ( i.e < 30 watts) - 10mg or 20mg nicotine salts.
Mods, Sub Ohm and 30+ watt vapers - 3mg/5mg nicotine salts.
Ready to Vape.
Flavour Profile :
FruityCoolBlackcurrantNic Salts
Rating :

0

0 reviews

Brand :
Dinner Lady
Origin :
UK
Coil Friendly :
Bottle :
10ml
Steeping :
Ready to vape (Pre-Steeped).
Nicotine Options :
TPD :
TPD Compliant
Toxicology Report :
This product does not contain Diacetyl, Acetyl Propionyl or Acetoin.
VG/PG Blend :
Write a review
Optional : Upload a photo of your order
View all our eLiquids
View our best selling eLiquids